PART 3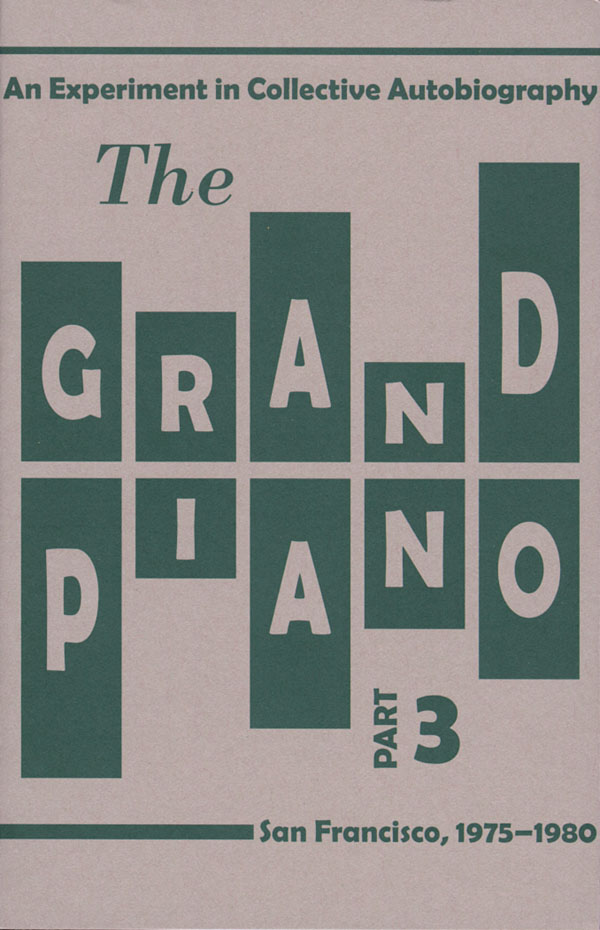 Steve Benson begins:
NEARLY THIRTY YEARS AGO, in the fall of 1976, Carla and I moved to San Francisco. Soon we separated, amicably, definitely, remaining fast friends. In the winter, in the apartment on Hampshire Street in the Mission District that I still shared with her brother after she left, I kept an untitled journal that indicates I was preoccupied by thoughts about being with women and being with men and the ways one may as a man be with women and what I wanted in intimacy and my uncertainty about it all.
So many thoughts going through my head lately I
feel stupid - I don't know what to do w/ them.
---
The Grand Piano is an experiment in collective autobiography. Subscribe to all ten volumes or a partial subscription beginning with any volume.