PART 4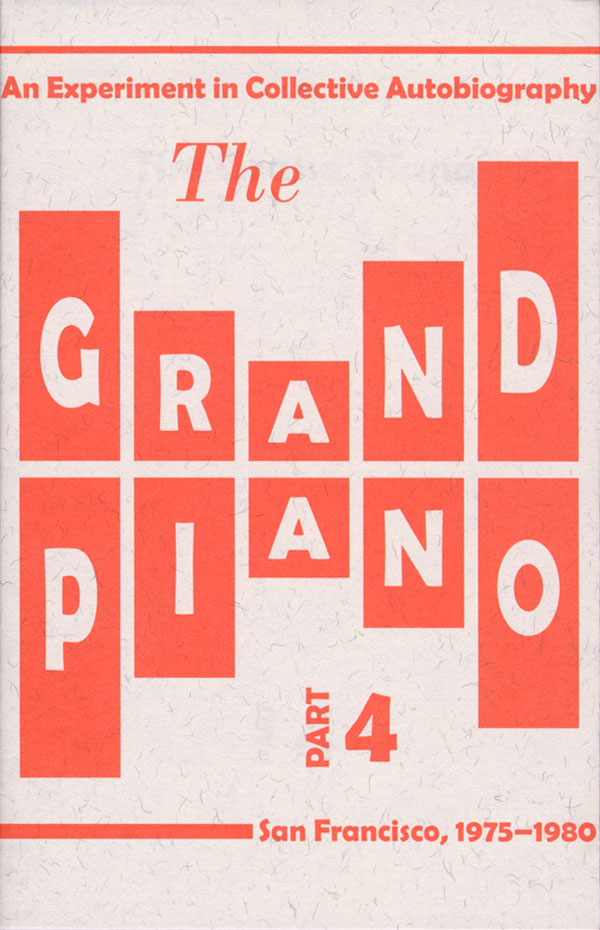 Carla Harryman begins:
Drift à deux
An overview. Would be a contradiction for writing everyday life.
Works such as La Quotidienne: An Atmospheric Play and The Middle reflect a preoccupation with the concept "everyday life" that includes a reading of the world as a text layered into the reading and writings of "works." Or "plays," and I don't just mean plays for the theater, although those too, but as in "making plays" in poker or athletics or love or friendship or philosophy or words or politics or social existence and as a complement or challenge to works, with their serious sense of labor and quasi-permanence, against which play(s) may seem connected to some feminine impossibility ludi-city impermanence immensity extending sentences ludicrously lengthily. If we slide from the space of labor to a poly-ground of activity, then we let seriousness come in when she feels like it without taking over the game.
---
The Grand Piano is an experiment in collective autobiography. Subscribe to all ten volumes or a partial subscription beginning with any volume.