PART 9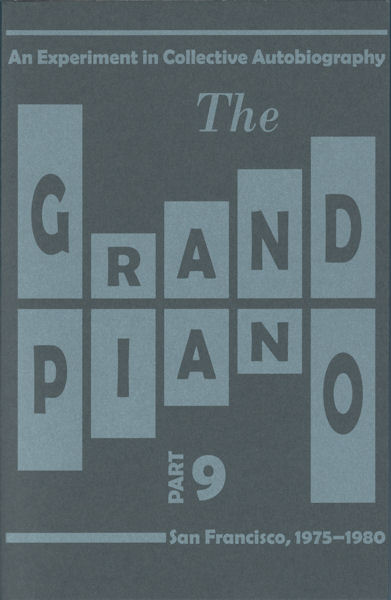 Rae Armantrout begins:
IN 1978 CHUCK APPLIED for a job as "general book buyer" at San Diego State's bookstore. It was a job (with benefits!) that we thought would eventually put us somewhere in the middle class. I was pregnant so economic stability now seemed important. Chuck was interviewed in August and hired on the spot. Three weeks later we were moving back to the town where we had both grown up. It was something I never thought I'd do.
---
The Grand Piano is an experiment in collective autobiography. Subscribe to all ten volumes or a partial subscription beginning with any volume.